Elizabeth Kate Switaj, Ph.D. | @EKSwitaj
Instructor, College of the Marshall Islands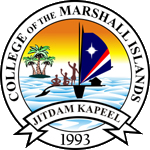 Elizabeth Kate Switaj holds a PhD in English literature from Queen's University Belfast and an MFA in Poetics and Creative Writing from New College of California. Her first collection of poetry, Magdalene & the Mermaids is published by Paper Kite Press. Her essay "Web Writing and Citation" appears in the forthcoming edited collection Web Writing: Why and How for Liberal Arts Teaching and Learning.
Because most my students come from a cultural background that values communalism, I often use collaborative activities in my courses. In Introduction to Creative Writing, these exercises have included creating characters in groups and developing stories and other types of writing around those characters. I plan to use similar activities for my students participating in the Generative Literature Project, with the difference that their work will have a real audience and be part of something larger. Seeing and responding to work created by students in other locations will give them a perspective on the possibilities of collaboration and writing that they would not otherwise have access to. Understanding the different ways that others respond to similar writing situations will also strengthen their ability to reflect on their own work, by helping them to see it in a broader context.
---
Marissa Landrigan | @mklandrigan
Assistant Professor,

English Writing

, University of Pittsburgh, Johnstown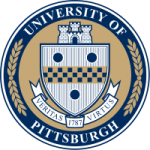 Marissa Landrigan is a professor and creative nonfiction writer whose work has been published in journals such as Creative Nonfiction, Orion, Guernica, The Rumpus, Gulf Coast, Diagram, and others. She received her MFA in Creative Writing and Environment from Iowa State University, where she completed a food memoir titled The Vegetarian's Guide to Eating Meat, which her agent, Kim Perel, is currently shopping to publishing houses. She currently lives in western PA, where she teaches, creative, digital, and offers dissertation to buy for students at the University of Pittsburgh at Johnstown.
I'll be incorporating the Generative Literature Project into my fall course Writing for Digital Media, which is an intermediate level class meant to provide students with a broad overview to the methods, approaches, and particular challenges for composing in a digital environment for a digital audience. We'll be using the GLP throughout the semester as a model for the ideas we'll be exploring with regard to digital writing, such as composing in collaborative and interactive formats, and incorporating social and visual media. My hope is that using the GLP will help students develop an understanding of digital writing as a playful, creative, and exploratory form, one that begins with the seed of an idea and grows beyond the sum of its parts through widespread collaboration, sharing, and audience participation.
---
Ellen Rosner Feig, JD | @love2write
Associate Professor, Bergen Community College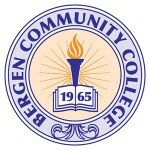 Ellen Rosner Feig is an associate professor of composition and literature at Bergen Community College in New Jersey. Much of her work focuses on the interweaving of technology with narrative including role-playing, gaming and interactive storytelling. Dr. Feig runs the Center for Peace, Justice and Reconciliation which teaches peace education and genocide studies. Ellen has been a Malaria Griot Fellow with ONE/Malaria No More, a Carl Wilkens Fellow with United to End Genocide and is currently a MetroCiti Teaching Fellow at Columbia University's Teacher College.
I will be using the case study in my composition 2 class which is focusing on the literature surrounding Hurricane Katrina. As a means of simulating the before/during/after of the storm, I intend to have my character live in New Orleans; accordingly, he will be faced with certain decisions that can alter his, and others', lives. The students will read two works, Zeitoun and A.D. After the Deluge, and will use these texts as the basis for their creation of character bible, narrative and plot outlines and ultimate story. The intent of this class is to bring alive literature about a subject that was truly controversial and that set in motion discussions about race in America.
---
Mia Zamora, PhD | @MiaZamoraPhD
Associate Professor, English, Kean University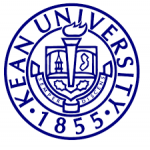 Mia Zamora, Ph.D. is Associate Professor of English, Director of the Kean University Writing Project, and Coordinator of the World Literature Program at Kean University in Union, NJ. Dr. Zamora is a faculty leader committed to encouraging lifelong reading and writing. Her passion for literature is rooted in her belief that reading and writing are essential to communication, learning, and citizenship.
Zamora is a scholar of Electronic Literature (literary works that originate in a digital environment and require digital computation to read.) She is a digital humanist and she writes about how digital technologies are transforming education in the 21st century. Dr. Zamora is an educator who embraces #ConnectedLearning as she advocates for open networked education. She is currently launching a University Makerspace – a site for interdisciplinary campus collaboration and an outreach hub for students and teachers throughout the state.
Mia Zamora has won the Kean University Presidential Excellence Award for Teaching, she is a Fulbright scholar, and she is a past President of the New Jersey College English Association. Her research interests in Comparative Literature, Postcolonial Literature, nationalism, and cultural studies are reflected in her book entitled Nation, Race, History in Asian American Literature: Re-membering the Body and her Postcolonial Studies Book Series. Dr. Zamora completed her M.A. and Ph.D. in Comparative Literature at the University of Wisconsin-Madison, where she was a fellow of the Center for Southeast Asian Studies.
The Generative Literature Project will be incorporated into Dr. Zamora's "Writing Electronic Literature" course in Fall 2014. In her cross-listed undergrad/grad class, Kean University students will receive an overview of established and emerging forms of electronic literature including hypertext fiction, network fiction, interactive works, and digital poetry. Students will read, analyze, and compose a variety of emerging genres of electronic literature. The course will culminate with a public Electronic Literature exhibition on the Kean University campus. The Theopolis College murder mystery and the multi-modal artifacts that Dr. Zamora's students produce (as they inhabit the life of Theopolis College alumna Dr. Rachel Behar) will be featured in this culminating exhibition.
---
Elise Takehana | @etakehana
Assistant Professor, Fitchburg State University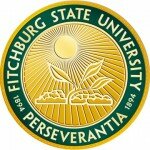 Elise Takehana, Assistant Professor of English Studies at Fitchburg State University, teaches writing, rhetoric, and cultural studies. Her chief research interests are in aesthetics, new media studies, 20th and 21st century literature, and text production. She is currently researching baroque aesthetics and their application across digital media. Previous publications include "Burroughs / Rauschenberg: Text-Image / Image-Text" in The Future of Text and Image, "Aesthetic Politics: Models of Reading, Models of Citizenship" in Journal of Contemporary Thought, and forthcoming "Neo-Baroque Computing: Interface and the Subject-Object Divide" in Radical Interface.
I will be including the Generative Literature Project in my ENGL 3602 Experimental Writing course. Students are largely upperclassmen in the English Studies or Communications Media program. While we will be reading about narratology, new media in literature, and performance, students will be producing material for the Generative Literature Project. They will continue to produce artifacts into our later work in constraint writing and appropriated and found literature. The course is a creative writing workshop that endeavors to encourage play with language and rediscover the flexibility of language as a medium. As many of my students as anxious about digital technologies in their literature, I hope this project will allow them the opportunity to peer into a future of literature and play with narrative potential without having to face the programming work head on. Hopefully this experience will motivate many to continue on in producing digital literary texts.
---
Jason Stuart | @jstuart1031
Assistant Professor, Slippery Rock University
I teach Rhetoric and Composition (writing courses and publications design) at Slippery Rock University. I received professional training and a PhD from Case Western Reserve University, with a concentration in Writing History and Theory.
I am teaching Introduction to Creative Writing and Introduction to Professional Writing. The bulk of the project-specific work with the characters and mystery will be handled by the students in the Creative Writing class. However, the students in the Professional Writing class will be working behind the scenes to produce much of the "research" material, such as newsletter stories, web presences, and persona sheets.
---
Leonardo Flores, PhD | @leonardo_UPRM
Associate Professor, University of Puerto Rico: Mayagüez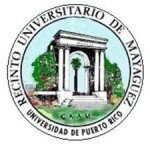 Leonardo Flores is an Associate Professor of English at the University of Puerto Rico: Mayagüez Campus and the Treasurer for the Electronic Literature Organization. He was the 2012-2013 Fulbright Scholar in Digital Culture at the University of Bergen. His research areas are electronic literature, poetry, and preservation of first generation electronic objects. He is the lead writer, publisher, and editor of a scholarly blogging project titled I ♥ E-Poetry (http://iloveepoetry.com). For more information on his current work, visit http://leonardoflores.net.
I'm teaching Digital Creative Writing (http://leonardoflores.net/3238) this semester, a repurposed Creative Writing class focused on how digital media transforms creativity. In our class we've already created Pinfics (Pinterest fictions & poetry – check out our class Board), Haiku, Twitter fictions and poetry, and more. My class of 30 students are a mix of excited, adventurous young writers who signed up in response to my advertising campaign, and nervous sophomores who needed an English class and are finding themselves falling down a digital rabbit hole. I plan to combine required and voluntary participation to allow students who really get excited by the project to go far.